Do you want to set up a Daraz seller account that yield profits? With the immense competition it might be a challenge. Read on our expert tips now!
Setting up a Daraz seller account might be quite easy. However, getting it to yield sales which in turn result in profits is a challenge. Daraz offers splendid opportunities for sellers to connect with buyers because of its expansive marketing budget. However, with immense opportunities like this comes immense competition as well.
How can your Daraz Seller Account Make it to the Top?
As the business world keeps progressing into the digital arena, platforms like Daraz have enabled businesses to reach a wide range of audiences. While this virtual marketplace is an opportunity to increase one's businesses' reach, whether it be a small, medium, or large-sized business, it also requires effective management of one's inventory, order fulfillment, and client management to cash on this opportunity.
In this case, just a Daraz seller account registration is not enough to start getting the sales. To set up a daraz merchant account that profits, first and foremost, it is important to learn about the Daraz business model. This article will then go on to explain how to create Daraz seller account that yields terrific sales.
The Daraz Business Model
The daraz business model comprises business owners and sellers as its customers. Daraz offers the sellers a platform to connect to buyers. Daraz charges a small percentage of commission on each sale depending on the category the product belongs to.
Facilities like the Daraz online shopping app along with authentic and reliable purchases from the Daraz online shopping mall are what attract the buyers. Grand sales in which many sellers participate are marketed to the buyers. These sales are a great way for qualifying sellers to increase their sales volume.
Daraz has a strict criterion for its sellers to remain listed on the platform. Daraz allows only a 4-5% cancellation rate. Furthermore, a good performance rating on the performance card includes cancellation rate, customer rating, and order fulfillment times.
What is the Daraz Seller Center
The seller centre daraz is a portal through which sellers register onto the Daraz platform. It is a central control room for your store as well as a scorecard of your businesses' performance. Promotional participation, the store, and the performance card are all managed through the Daraz Seller Center. The opportunity to participate in promotional deals based on the collective performance on Daraz can also be taken up through the Daraz Seller Center.

How to Make it to the Top
Maximizing sales and performance are the key to making it to the top on Daraz. Daraz gathers more than thrice the usual amount of traffic in its sale events. More traffic means more opportunities, and thus, more sales. However, availing this opportunity has a set of prerequisites. Here's how you can make it to the top and maximize the potential of your business through Daraz:
1) Effectively Manage your Inventory
To improve as well as maintain your businesses' performance on Daraz, inventory management is the key to minimizing negative points through order cancellations from your side and maximizing your store performance. This is the prerequisite to availing other opportunities from growth at Daraz.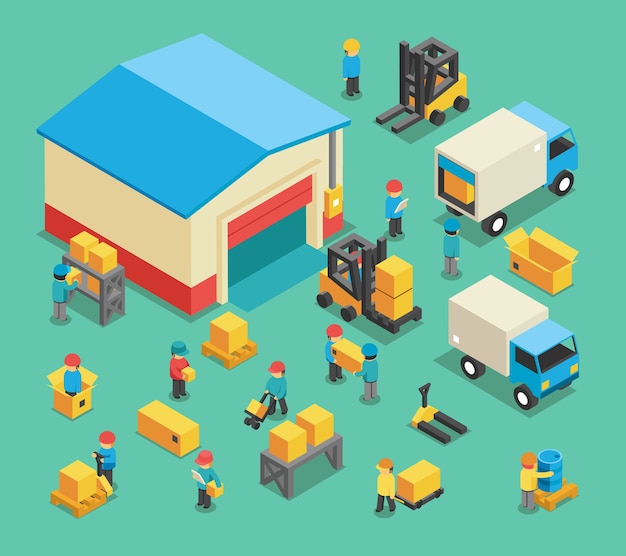 At times, lack of information regarding inventory, timely ordering for supplies, and sales from multiple channels can result in a stunted growth. With automation options available, you can centralize your inventory management, order fulfillment, as well as customer service.
Asaan Retail offers a simple solution to the complex issues of the competitive business world. Asaan Retail does not only allow you to update your inventory on the platforms, but also simplifies order placement for supplies, integrating courier services, and handling customer complaints; all through a single platform. Here's another article on how to effectively manage your Daraz Seller Center which gives tips on the basics of improving your performance on the Daraz seller center.
2) Participate in the Mega Sales
Daraz hosts mega sales all around the year. These sales are heavily advertised on all channels including social media, television, as well as print advertisement creating huge traffic on the website and application. Thus, the brands that participate in mega sales yield much more profit than other businesses.
While participating in these sales requires qualifying for it based on previous performance on several factors like customer reviews, sales volume, and order fulfillment, investing to qualify for these sales is a smart investment.
3) Get Featured
Another way to increase your visibility and sales apart from participation in sales is getting featured. Daraz features "Seller Picks" when customers search for specific products. This increases the authenticity of the product, attracting more customers and generating more sales.
Getting featured requires at least attaining a 60% performance rating. The performance rating includes the rating of all elements of performance such as order cancellations, customer reviews, and order fulfillment.
Pro tip: If you have your inventory records updated on Daraz, you can eliminate the issue of canceling customer orders because of inventory shortage.
4) Centralize your Inventory and Accounting Management
By now you might be well aware of the complexity of staying atop amidst the competition while keeping in view different performance criteria. You might also have a multi-channel presence including a brick-and-mortar store, an online presence, or sales through other platforms. However, managing them all together can be a challenge.
Through Asaan Retail, you can easily centralize your inventory and automate the processes. It also frees you from the high salary costs, human error costs, and other obscure costs of hiring employees to do the same task.
The business world is growing and now is your chance to expediate your growth too! Asaan Retail is offering 40% off for a limited time as well as a FREE 15-day trial to test-drive how simplified solutions for online business management feels like. So, what are you waiting for? Start your FREE TRIAL today!